The brief was to develop a brand new proposition for the existing but relatively unknown Dulux Design Service, opening up the market through new channels to play a pivotal role in Dulux's brand transformation from a paint manufacturing business to a product and service business providing decorative solutions.
Amazing Space was a key part of Dulux's new business model of developing its online service business, revitalising and diversifying its offering. Driven by the insight that half of home owners need help to create and transform their homes, we seized upon the opportunity for a democratisation of often-expensive interior design.
The service invited users to complete a simple questionnaire, selecting from images to help determine taste and budget, and uploading images ofthe room in need of a refresh. A Dulux Design Expert analysed the inputs, and begin to create a suggested style guide which they discussed with the homeowner in a 30-minute video consultation.
Following this consultation, the customer received their personalised styleguide containing a summary of the room's transformation from start-to-finish, floorplan, 3D rendering and a shopping list, allowing users to directly purchase any featured items through a network of affiliates.
Throuought the process, frequent user testing helped to explore, shape and validate a variety of approaches.
Early on, paper-based prototypes were used to help inform the way in which the concept and benefits of the service were introduced and communicated.
As designs and flows become more established, formal rounds of face-to-face moderated testing were conducted, with clickable prototypes and functional tools providing direct user feedback and helping finesse the details of the service.
Prior to launch, a closed Beta phase was launched, with 400 users invited to use the service, with the resultant quantitative data helping to demonstrate value and positive shifts in consumer perceptions of Dulux as a brand.
This beta phase also helped the newly-formed Dulux Design Service team refine their ways of working and processes in the lead up to the full launch.
Post launch, always-on behavioural monitoring provided insight into the ways in which large numbers of consumers were using the service, which informed day-to-day optimisation activities.
During trials of the service, over 90% of reviews awarded the service 4 or 5 stars, with users saying that the service had given them great ideas for what could be achieved; helping them to bring their transformation dreams to life in a practical and enjoyable way.
90%
4 or 5 star customer rating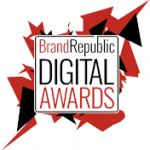 Best Website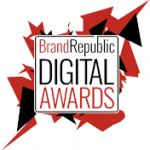 Grand Prix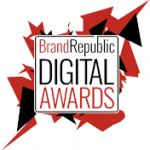 Best Engagement