Establishing and maintaining the strategic direction of the project, defining experience principles and guidelines and leading all UX, user testing and Interaction Design activities.
Interior design has a serious image problem and as a market is ripe for disruption; there is an unmet desire for professional, accessible & affordable design advice.

The brief was to develop a brand new proposition for the existing but relatively unknown Dulux Design Service, opening up the market through new channels to play a pivotal role in Dulux's brand transformation from a paint manufacturing business to a product and service business providing decorative solutions.

A wide range of testing activites were fundamental to developing the redesign. A consistent approach to test design and screening ensured that results from various tests were meaningful and directly comparable.
Card sorting and tree testing helped inform the overall structure, menu system and content, while online test sessions provided direct customer feedback and helped to refine the usability and design of specific features and flows.
Detailed functionality was added to the prototype and the designer interface, enabling a 'live' round of testing with four hundred participants.
The results of this validation work were so positive that the second part of the project was immediately commissioned – service proposition development, web design and build.
Using the extensive testing insights, attention turned to the overall service experience. The name, proposition, principles and tone of voice that would inform the design and build were explored, tested and developed.
Detailed experience maps for consumers and designers were produced, illustrating the key moments, content and desired functionality along the end-to-end journeys. Features and functional requirements were prioritised, and a roadmap produced for post-launch inclusion.

Working closely with the design team, the identity, screen designs, interactions and copy were produced.
The development team then started a series of sprints to build the site, seamlessly bringing together a multitude of 3rd party tools and catalogue feeds from partner brands such as John Lewis and Made.com.
Once built, the site went into a period of live beta. Live user journeys were tracked during this time using analytics and behavioural monitoring tools, allowing all mouse movements, scrolls, clicks and pauses to be viewed and analysed.
We completed another development sprint prior to full launch in order to fine-tune any details.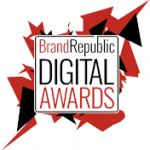 Grand Prix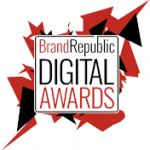 Best Website – Winner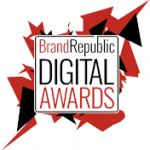 Best Engagement – Winner